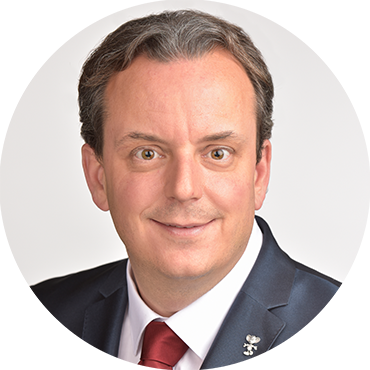 Tradition – Youth – Digitalisation – Future
As the French Honorary Consul for Freiburg & Tübingen, it will be my honour to contribute to the preservation and intensification of the Franco-German friendship. I believe in an open and tolerant Europe, which thinks sustainably and over multiple generations and in which the Franco-German relationship has a stabilising impact.
Dynamic change is shaping our time. In order to develop the future relationship of both countries, the following four key aspects have particular significance for me: Tradition, Youth, Digitalisation and Future. My personal commitment as Honorary Consul is characterised by these central areas of responsibility. Solid values based on tradition, youth and digitalisation – this IS the future. For France. For Germany. For Europe.
'En avan les jeunes!'